Log Management and Analytics
powered by Grail
Log Management and Analytics, powered by Grail, provides a unified approach to unlocking the value of log data in the Dynatrace platform.
Hassle-free management of your log data lets you store petabytes of data without schemas, indexing, or rehydration. All of that data is usable at any time for any analytics task. Thanks to schema on-read and the Dynatrace Query Language, there's no need to decide what you want to query during data ingestion. Pick the retention period for your data that fits your business and compliance needs, whether debugging or audit.
After using OneAgent or the generic ingestion API to bring your log data into Dynatrace, you can observe the data in the context of your full stack, including real user impacts or traces. Dynatrace Log Management and Analytics allows you to automate your log tasks.
Automatically see precise problem root causes in real time to simplify cloud complexity.

Automate operations and trigger remediation workflows to enhance efficiency.

Automatically ingest logs, metrics, and traces, with continuous dependency mapping and precise context across hybrid and multicloud environments.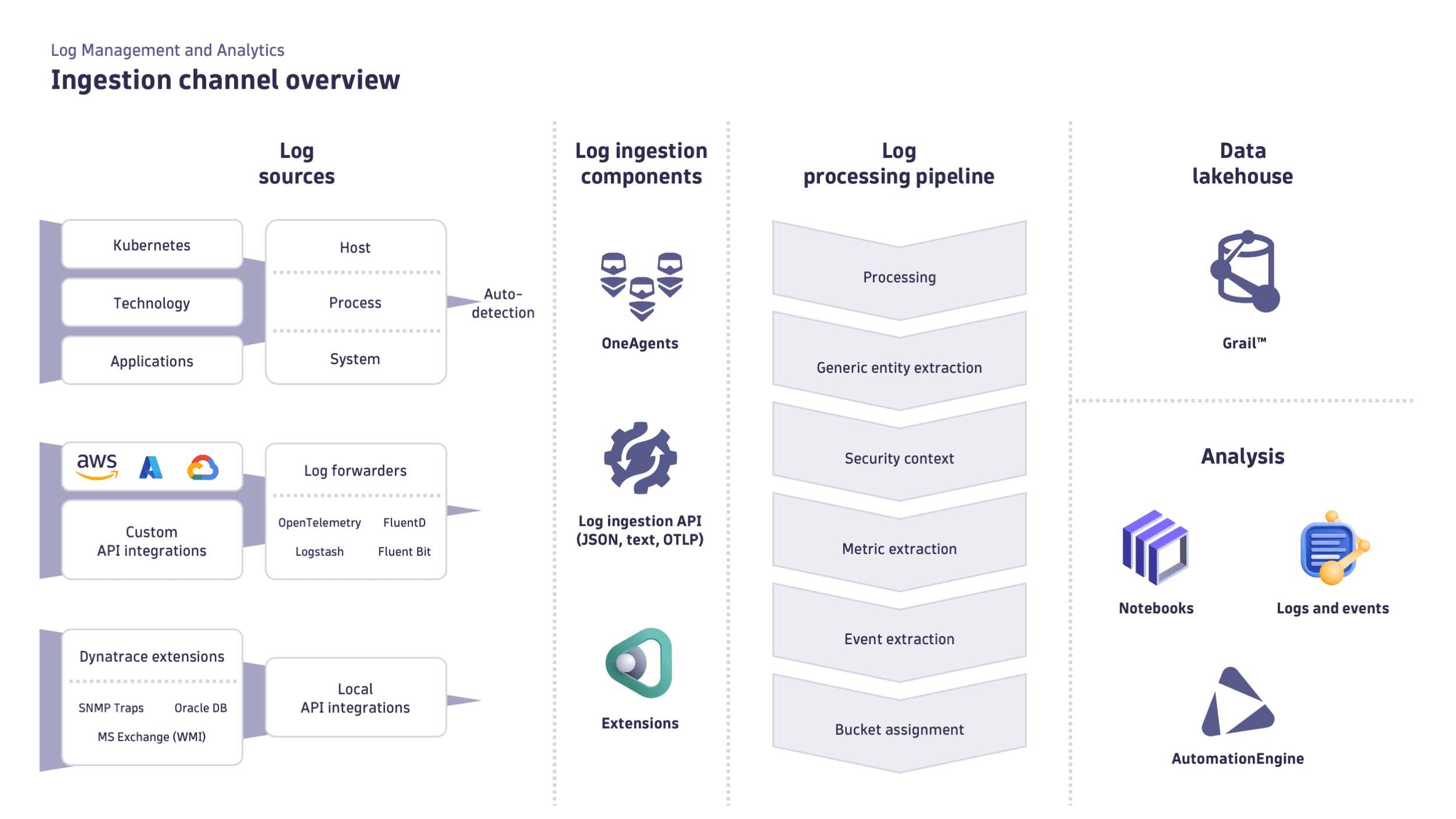 DDU consumption
The DDU consumption model applies to cloud Log Management and Analytics. For details, see DDUs for Log Management and Analytics.
Availability and previous versions
Log Management and Analytics is the latest log offering available in Dynatrace SaaS with Grail.